Kelly & Taylor
Team Profile
Members
Kelly
Taylor
Gender
Female (Kelly and Taylor)
Relation
Mother and Daughter

---

1

Legs Competed
9
Placement
13th
Gallery
Link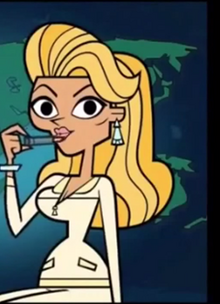 Kelly and Taylor are a pair of Mother & Daughter competing on The Ridonculous Race.
Taylor is certain that they are going to win because she is the best at everything she does (at least, in her mind, anyway). Kelly hasn't challenged herself to anything beyond completing a grueling yogalates class but is looking forward to giving it her all in the Race… even if her daughter isn't.
Personality
Edit
Mom, Kelly is a rich trophy wife, desperately clinging to her youth with cool clothes, cool "jams", and being a "cool mom" to Taylor and her friends.
Taylor is used to ALWAYS getting her way, which is a direct result of being spoiled rotten by her mom, Kelly. Taylor knows what she wants and will not take no for an answer, even if it means holding her breath until she turns purple.
Episodic Placement
Edit
Episode 1: 10th
Episode 2: 13th
Episode 3: 11th
Episode 4: 10th
Episode 5: 13th (received time penalty)
Episode 6: 3rd
Episode 7: 5th
Episode 8: 12th
Episode 9:13th (Eliminated)
Memorable Moments when they lost
Edit
Kelly is voiced by Julie Lemieux, who played Chance Happening in Grojband, Callie in Paw Patrol, and also plays Josee from The ice dancers team
Taylor is voiced by Bryn McAuley, who played Laney Penn on Grojband and of course, Amy and Samey from Pahkitew Island.